Here you will find a listing of our weekly events as well as our most popular annual events. For all the latest news and information regarding RCCM events, call the Welcome Center at 585.247.4444.
Weekend Rallies:
Sundays AM at 9:30: ………….. Life Groups – BROADCAST LIVE ON THE STREAMSTATION
Sundays AM at 11:00: ……….Weekend services – BROADCAST LIVE ON THE STREAMSTATION
For more information about RCCM and the weekend rallies, please click here
RCCM: A church of small groups
Elizabeth Galvano…………………………………………………………….Tuesdays, 7:00pm (Gates)
Jeremy Galvano…………………………………………………………….Thursdays, 7:00pm (Chili)
Karen Bilancini…………………………………………………………..Tuesdays, 7:00pm (Gates)
Erika Glende…………………………………………………………Tuesdays, 7:00pm (Gates)
Madelyn Davis ………………………………………………………………Thursdays, 7:00pm (Gates)
Bridgette White ………………………………………………………………Thursdays, 7:00pm (Gates)
Richard Anderson ………………………………………………………………Tuesdays, 7:00pm (Gates)
Rochelle Anderson ………………………………………………………………Thursdays, 7:00pm (Gates)
Luis Delgado…………………………………………………………….Tuesdays, 7:00pm (Rochester)
John Robinson………………………………………………..Tuesdays, 7:00pm (Irondequoit)
Monica Robinson………………………………………………..Thursdays, 7:00pm (Irondequoit)
JANUARY FEBRUARY MARCH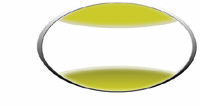 RCCM is home to the World Ministry Conference. Every year in the month of April, hundreds of senior pastors and leaders from all around the world are invited to RCCM, expense free, for this 5-day, life-changing event. The World Ministry Conference is an incredible and one-of-a-kind event that has touched countless cities and nations all around the world. For much more information and to see video and photos visit the World Ministry Conference website.
MAY JUNE JULY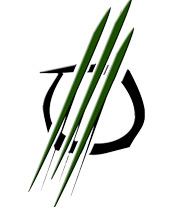 RCCM's annual 3-on-3 Basketball Tournament at Purpose Park.
Teams from all across the region compete for the coveted Eagle Trophy. Past Champions have included all-county basketball stars and nationally-known high-school basketball sensations.
There is also a junior tournament, a 3-point shooting contest, and a dunk contest.
Mid-day, teens gather for a time of prayer and bible study by RCCM leadership. There is also a motivational speech by a guest speaker. Past guest speakers include Rod Baker, head coach of the National Champion Rochester Razor Sharks.
Purpose Park is located on the RCCM Campus. See excerpts from the 3-on-3 tournament in the latest Remember videos, or by visiting the RCCM Sports page.
---
RCCM Family Summer Picnic on the RCCM Campus. Great food and fun for all ages. Basketball and golf clinic for adults. Face painting, races, water games, a giant bounce house, and many, many, more great activities for families.
See excerpts from the RCCM family Picnic in the Remember videos.


Hope-o-ween is a one-of-a-kind interactive experience that dramatically introduces guests to the realities of hell and the hope that we have in Jesus Christ. Free and open to the public. See excerpts from the Hope-o-ween presentation in the latest Remember videos.
Each year since 1971, RCCM has hosted the International Missions Convention. The purpose of this very special 3-day event is to raise awareness and support for RCCM missionaries and churches from all over the world. Special guest speakers have included RCCM representatives from Kenya, Italy, and Pakistan.
The "IMC" is known for its rich cultural events including original international film premieres, the International Dinner and the International Koffee Klutch where you can experience the coffees, desserts and colorful displays from many different nations and cultures. See excerpts from the IMC in the latest Remember videos.
---


Each year the RCCM staff, lead by Stephen Galvano, celebrate Thanksgiving with those who need it most at the RCCM Transformation Center. The RCCM staff serve Thanksgiving lunch and dinner, give away food baskets, and host the Thanksgiving Run-A-Thon. In the evening, there is a worship and evangelistic rally for the community. See excerpts from Thanksgiving at Transformation Center in the latest Remember videos.

Come and see the Celebration of Lights as over 50,000 lights celebrate the season of Goodness and Light.
---
A delightful RCCM Tradition…
The Christmas Processional. A glorious re-telling of the Christmas story in Song, Narration and Light.
---


Songs of the Season RCCM's 24-hour Christmas Music radio station…all season long!
---
Don't miss this unforgettable event as the RCCM campus is transformed into Bethlehem of 2000 years ago. See live animals, a living nativity, and even cider, hot chocolate and carolers!
---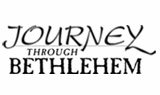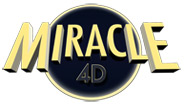 Miracle is an awe-inspiring, one-of-a-kind film and theme park type attraction that puts you directly in the center of the greatest story ever told! Guests experience the Miracle attraction on a larger-than-life 3D screen and while seated on a motion platform. Miracle is the first of its kind in the world combining a variety of technical and creative elements including snow, wind, and scent effects as well as a state of the art Dolby Digital surround sound system making for a truly high-impact presentation.
---
Raffadali's Great Adventure is a one-of-a kind attraction that puts you "front row" at the greatest story of all time. Children with the help of Raffadali the Donkey and "Star", recreate the timeless story of the night of baby Jesus' birth.
---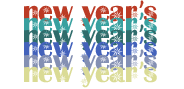 New Year's at RCCM. Join us as we ring in the year with worship, dramatic presentations, communion, the Remember video, and the biggest party in town at midnight!