We're thrilled that you're here!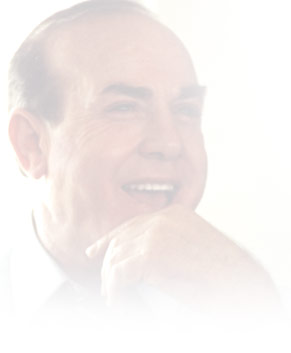 RCCM is a fellowship of believers that have been changed by the power of God. We are committed to sharing the greatest message of hope and love – the message of Jesus Christ with you!
God can absolutely transform your life no matter where you are or where you have been. We at RCCM are here for you. You can always reach us if you have any questions or simply need someone to talk to, just call us at 585.247.4444. If you wish to reach me directly by email, click here!
We are especially glad you have visited us on RCCM.org! RCCM.org is loaded with audio teachings, original publications, video presentations, various live events, information, original film projects, valuable links, and much, much more.
No matter where you are in the world, you are always welcome here at RCCM! You can join in on our Live Internet broadcast, or better yet, if you're in town, be my special guest!
Once again, welcome. I encourage you to dream and believe with us.
God Bless.
Pastor Stephen Galvano
We invite you to be our special guest!
Join us this weekend and experience great people, an encouraging message, and a Latte' on us! RCCM is both young and old, married and single, parents and children, people from all walks of life and different languages, having one thing in common: a desire to know God and share the message of hope with other people…people like you!
RCCM is a Christ-centered, non-denominational, multi-cultural, metropolitan church that addresses every need for every member of your family.
New to RCCM? here are answers to some questions you may have:
Where is RCCM?
RCCM is located at 3177 Lyell Rd. in Gates, New York, just minutes from metro Rochester.
For a map and driving directions to RCCM, click here
What time are your weekend services?
RCCM's main service starts about 11am on Sundays and ends around 12:45pm.
What should I expect at RCCM, what should I wear?
RCCM is always a comfortable and casual environment, that cares about you and your family, not what you are wearing. Our weekend meetings usually begin with upbeat, contemporary music followed by a practical message. We often have skits, videos, and musical solos during a service as well.
What programs do you have for my kids?
RCCM has a great children's programs throughout the week. Your children will be taught biblical principles using creative and interactive methods.During Sunday AM services, we have a great Children's Church program for all children ages 5-12. For teens, we have The Teens Club Wednesdays at 7pm and usually have a teen event Friday evenings. Also on Wednesdays evenings, we have programs for boys and girls ages 5-12.For infants, we have a newly remodeled nursery with gentle music and a caring staff.
From infants to teenagers, our first priority is to provide a safe and caring environment for your children.
How do I get my free latte'?
As a first time visitor of RCCM, you will be given a welcome packet. Inside the packet you will find a coupon for a complimentary beverage at the Tree of Life Cafe located in the RCCM lobby. If for some reason you do not receive a packet, simply request one at the cafe'.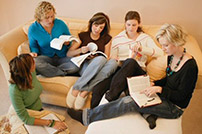 RCCM is a church of small groups
In addition to our great weekend services, RCCM is proud to have home groups all across the greater Rochester area. These groups, which are facilitated by RCCM members in their homes, give opportunity for people to connect with others and grow both spiritually and relationally. Each group meets weekly, and there are different groups every night of the week, for more information, call 585.247.4444.Click here to see The Small Group Report – short comedic videos about the small group experience.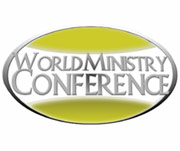 RCCM is home to the World Ministry Conference. Every year in the month of April, hundreds of senior pastors and leaders from all around the world are invited to RCCM, expense free, for this 5-day, life-changing event. The World Ministry Conference began in 2001 after Pastor Stephen Galvano received a God-inspired vision saying "invite these servants of God to your home". Since 2001 the conference has been flourishing. In any given year, 200 senior pastors from as
many as 30 nations have attended. The World Ministry Conference is an incredible and one-of-a-kind event that has touched countless cities and nations all around the world. For much more information and to see video and photos visit the World Ministry Conference website.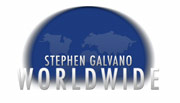 Pastor Stephen Galvano regularly travels overseas where he and his team host large evangelistic crusades and pastor's seminars. Although he has always traveled, many of the recent invitations have come as a result of the World Ministry Conference. In recent years, Pastor Galvano and the Stephen Galvano Worldwide (SGWW) team have traveled to Zambia, Argentina, Zimbabwe, Kenya, Pakistan, Italy,
the United Arab Emirates, and Sicily. For much more information and to see video from these trips visit the Stephen
Galvano Worldwide website.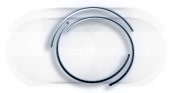 RCCM has become widely known for the videos and films it produces. Colors Studios is a film and record production studio that is located totally within RCCM. Colors primarily produces feature length documentaries of SGWW trips overseas, as well as multi sensory attractions. Colors newest venture is a TV sit-com titled "The Church" For more information visit the Colors
Studios website.
One of RCCM's newest and most exciting ministries is the RCCM Transformation Center. The RCCM Transformation Center is located in the heart of the city of Rochester in one of its most challenged neighborhoods. RCCM is making a difference in that community by practicing our slogan "Giving Hope, Building Dreams, Sharing Jesus". On a regular basis, the RCCM Transformation Center hosts the Day of Care. During the Day of Care the RCCM Transformation Center staff together with its community partners offer lunches and dinners, haircuts, medical and dental examinations, AIDS testing, and counseling all free of charge to the homeless and to those in need in the community.
RCCM is the home to the Garden of Prayer, a twenty-four hour prayer center; Rochester Christian Day Care; and the Tree of Life Cafe.  Future projects include: the RCCM Annex which will house a family fitness center, a theater, and RCCM expansion facilities; and RCCM Downtown, a dedicated arts facility located in the heart of Rochester's Neighborhood of the Arts which features, sound stages, performing arts stages, an art gallery, a cafe, and loft staying rooms.
For more information about RCCM and its ministries, please visit the RCCM Ministries webpage (coming soon).
Rochester Christian Church Ministries….
was founded in 1970 through the God-inspired vision of Stephen Galvano.
RCCM is a full-gospel church. Our goal is to be an interdenominational fellowship that practices authentic Christianity while maximizing the potential of our members. We strive to celebrate Christianity with innovative creativity in a contemporary, yet not compromising environment.
RCCM is a purpose-driven fellowship.
Worship
You were planned for God's pleasure
Fellowship
You were formed for God's family
Discipleship
You were created to become like Christ
Ministry
You were shaped for serving God
Evangelism
You were made for a mission
What We Believe